News & Notice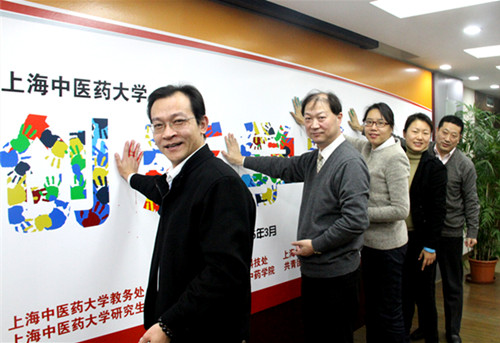 Shanghai University of Traditional Chinese Medicine officially launched the "Innovation Learning Studio" with the theme of "Pri..
November 26 afternoon, "Sino-Thai cooperation in medical education special contribution honors" ceremony was held at the Interna..
Recently, an adjunct professor appointment ceremony from Shanghai University of Traditional Chinese Medicine Hospital was held in Shanghai Municipal Hospital of Traditional Chinese Medicine, appointin..
On the afternoon of July 14 in SEGI University (Sysmatic Education Group International), the Shanghai University ofTraditional Chinese Medicine and Malaysia SEG International Group signed aMemorandum ..
June 15, 2014, more than thirty international students from different countries who has participated in the "Shanghai Summer School of Traditional Chinese Medicine project," gathered in the Shangha..
Sophomore in International Education School of Shanghai University of TCM 2013 began their 3-week intern for clinical medicine since 9th June. International students from the United States, South Kore..
Tai Chi is a kind of martial arts, which is internally and externally, soft, slow, ethereal, hardness and softness. Inheritance of boxing form various ages, combined with the change of yin and yang, t..