Highlights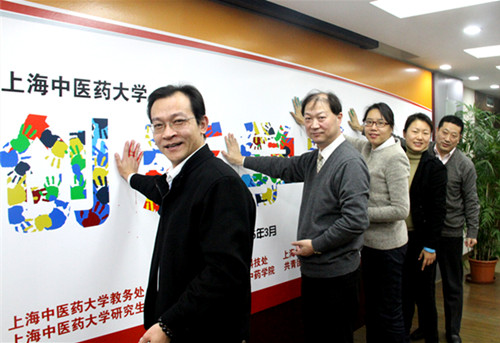 Shanghai University of Traditional Chinese Medicine officially launched the "Innovation Learning Studio" with the theme of "Pri..
November 26 afternoon, "Sino-Thai cooperation in medical education special contribution honors" ceremony was held at the Interna..
Master Degree Program1.Catalog for English-taught Master Degree Program at Shanghai University of Traditional Chinese Medicine2.Consent Form to Accept International Students for Master Degree Program3..
Recently,a breakthrough has been achieved in heroin dependence by the team of Prof. Shen Xueyong from the School of Acupuncture and Tuina in collaboration with researchers from the Ningbo Drug Rehabil..
MarlaAnastasia Sulindro, an Indonesian student from Shanghai University ofTraditional Chinese Medicine (SHUTCM), recently won the second prize at aspeech contest held as part of the seventh English Fo..
The 2015 board meeting of Confucius Institute at Augusta University, formally knownas Georgia Regents University was held at the International Cooperation Center on December 8.During the meeting, Cind..
On November 17, the TCM center cofounded by Shanghai University of Traditional Chinese Medicine and University of Malta officially unveiled. Head of the University Council Zhang Zhiqiang, President of..